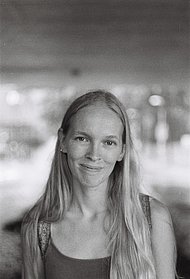 Olga Trufanova, M.A.
PhD Candidate in East European History
Contact
Universität Regensburg
Graduate School for East and Southeast European Studies
Landshuter Str. 4
93047 Regensburg
Germany
+49 (0)941 / 943-5327 Olga.Trufanova@geschichte.uni-regensburg.de
Doctoral project
Die asiatische Frontier aufnehmen. Nahrung und essensbezogenes Wissen in Sibirien des 17. und 18. Jahrhunderts
Absorbing the Asian Frontier: Food and food-related knowledge in seventeenth and eighteenth century Siberia
This project investigates the role that food and food-related practices, knowledge and beliefs played in the process of exploration of Siberia and its appropriation by Muscovy and the Russian Empire in the 17th and 18th centuries. The main aim of the project is to examine how food determined the ways the indigenous population and frontier society of Siberia (which included Cossacks, merchants, missionaries, settlers, administrators, exiles, as well as Russian and foreign scientists and travelers) interacted, influenced and perceived each other. The research puts forward the thesis that food, as well as the comprehensive array of practices and theories surrounding it, were of great importance for the exploration and administration of Siberia, both facilitating and complicating these processes. The study of food as a tool for, and hindrance to, Siberian integration into Muscovy and the Russian Empire in the religious, political, cultural and intellectual senses can offer a new perspective on the successes and failures of these campaigns and provide a deeper understanding of the subtle, yet very physical aspect of the transcultural communication between Siberian locals and non-Siberian strangers.
Curriculum Vitae
Olga Trufanova studied Art History and Liberal Arts at Saint Petersburg State University, Bard College in the US and Free University of Berlin (2012-2016). For her Master's, she studied Applied and Interdisciplinary History at the Higher School of Economics in Saint Petersburg and Friedrich Schiller University in Jena (2016-2018). Her master's research was devoted to issues of museum representations of the GDR's everyday history in contemporary Germany and the symbolic meaning of museum sponsorship. After graduating, she moved to Beijing as an accompanying family member (2019-2021). While in China, she was an independent researcher and developed her current project on the role of food in the history of Siberian colonization. She also worked as an online tutor in German, English and academic writing (in Russian) and received additional training in gender studies. Since April 2021, she has been a PhD student at the Graduate School of East and Southeast European Studies. Her research interests encompass Russian and Soviet history, (post)colonial history, gender studies and body history. She is also interested in yoga, choir singing, sustainable development, popularization of science and new methods of scientific communication such as podcasting and blogging.
Positions, Assignments and Membership
Member of the Study Group "Representation, Narrations"
back