The call for PhD scholarships by the GS OSES at Universität Regensburg is open! The application deadline is 20 December, 2020. We expect to enroll the new scholarship holders by April 2021.
Call for Applications
The Graduate School for East and Southeast European Studies (GS OSESUR) is an interdisciplinary and cross-faculty collaborative research network of the University Regensburg. GS OSESUR continues the doctoral training program that was established and jointly organized by LMU Munich and the University of Regensburg from 2012 to 2019 as part of the German Excellence Initiative. Since 2020, the interdisciplinary and structured doctoral program in the field of East and Southeast European Studies has been financed by the University of Regensburg and the Bavarian State Ministry for Science and the Arts.
With its primary focus on East and Southeast Europe, The Graduate School collaborates across the following disciplines: History, Literary, Language and Cultural Studies, Social Anthropology, and Law. Research at GS OSESUR focuses paricularly on interrelations and interdependencies between East and Southeast Europe and other parts of the world. In the context of cross-regional comparison and transfer studies, the School's expertise in Area Studies is complemented by insights from European History and North American Studies. Therefore GS OSESUR especially welcomes projetcs with a transnational / transregional or comparative approach. For more information see: http://www.gsoses-ur.de
GS OSESUR welcomes applications for up to three doctoral scholarships/grants starting on April 1, 2021. The funding will be awarded for an initial 18 months, with an extension of 24 months possible following a successful progress assessment (i.e. a total of 42 months).
The doctoral scholarships are granted at a monthly rate of EUR 1,365 (plus EUR 103.- monthly material cost allowance) plus travel funds and, if applicable, childcare allowances based on the guidelines of the DFG.
The scholarship holders will be expected to successfully conduct an independent research project that contributes to the Graduate School's research fields. Participation in the Graduate School's seminars and qualification program is mandatory. The international working environment of the GS OSESUR offers ideal conditions for the realization of excellent PhD projects in the humanities and social sciences, as well as in law, which focus on East and Southeast Europe and the entanglements of this region with other regions of the world. The GS OSESUR is integrated into the Eastern and Southeastern European research focus at the University of Regensburg, which also includes non-university research institutions such as the Leibniz Institute for East and Southeast European Research (IOS) and the Institute for Eastern Law (IOR). As an international research institution, the GS OSESUR also explicitly invites applications from international candidates. The Graduate School's seminars are bilingual (German and English). Candidates should have at least working knowledge of both English and German. Scholarship holders will be expected to live and work in Regensburg.
Requirements
very good graduate degree (Master's, Magister, German Diploma, State Examination or equivalent degree) in, or related to, one of the fields mentioned above

independent research project within the fields of interest of the Graduate School

interest in interdisciplinary research questions and openness for entanglements, transnational approaches and spatial perspectives

knowledge of German and English

knowledge of languages relevant to the proposed research project
Application
a covering letter (max. 1 page) outlining your motivation for applying

outline of your proposed doctoral project (4-6 pages that includes an indication of: the aims and relevance of your project; your key questions and methods; how your project relates to existing research and debates in relevant fields)

work plan and schedule

Curriculum Vitae

Scans of higher education degree certificates

abstract of the Master's thesis (or equivalent)

list of publications (if applicable)

two references from university lecturers or professors
Please submit your complete application by email (in one PDF file, 5 MB max.) to the administration office of the Graduate School at: graduiertenschule@ur.de (reference: Application Doctoral scholarship).
Deadline for applications is December 20, 2020.
Shortlisted candidates will be invited for an interview via video conference with the speaker of the Graduate School, the Admission Committee and their future advisor. The interviews will take place between January 25 and February 5, 2021. Following the interview, the Admission Committee will decide on the candidate's admission to the Graduate School. Please refrain from inquiries about the results before February 12, 2021.
The Graduate School is committed to ensuring the compatibility of family and careers. It therefore encourages applications from women. As an international research institution, the School welcomes applications from abroad. Applicants with disabilities possessing essentially equivalent qualifications will receive preferential consideration. If applicable, please mention the disability in the application.
For more information on the application process, please contact the managing director of the GS OSESUR , Dr. Heidrun Hamersky, at heidrun.hamersky@ur.de
To download the CfA please click here: English | German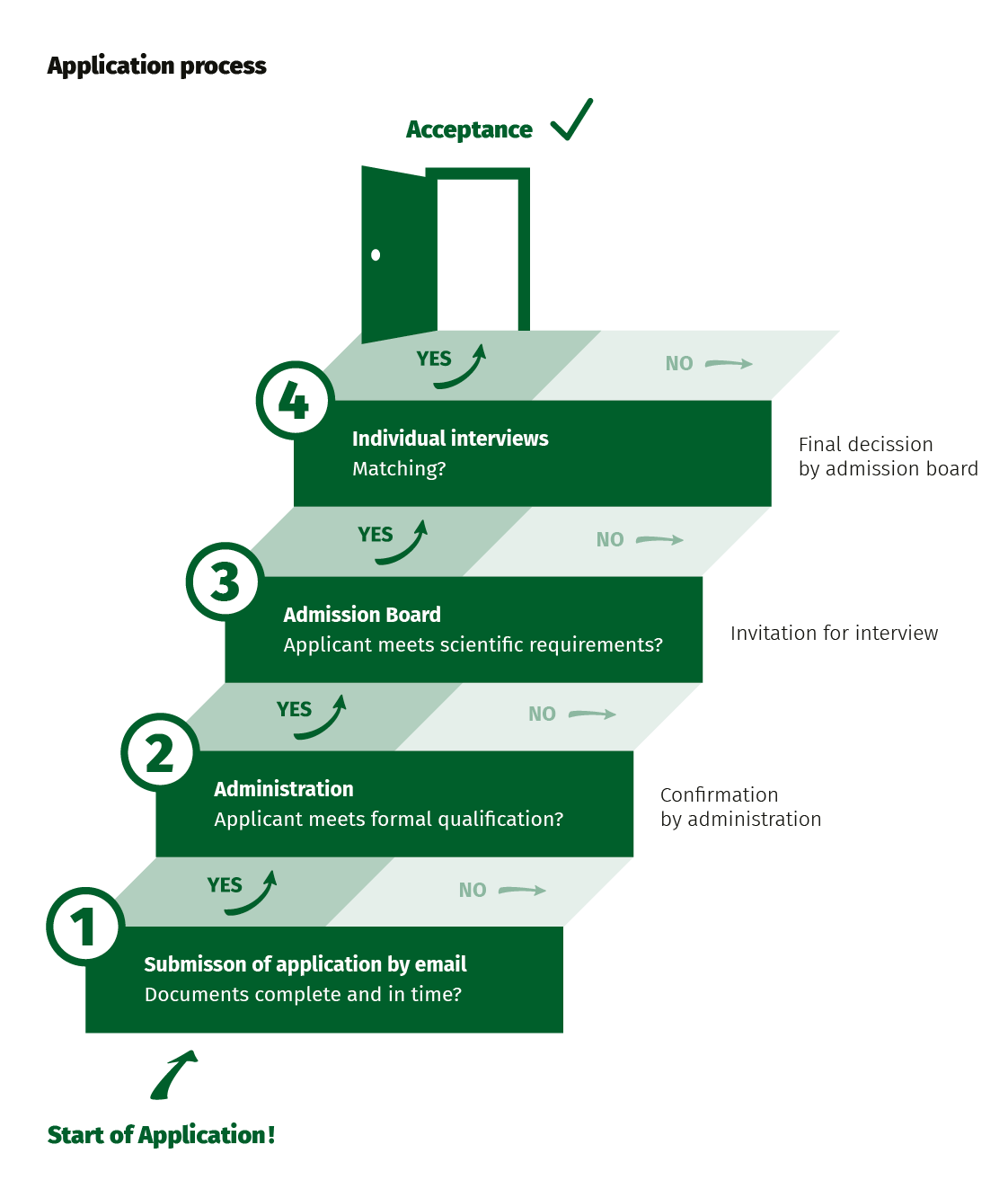 Master's degree
To apply to our Graduate School, you will need to have completed a master's programme (or an equivalent, such as "Magister"), which included writing a master thesis. If you have submitted your thesis but you have not received your certificate by the time of your application, please let us know in your letter of application.
Language skills
Our curriculum is bilingual: English and German. Your language skills should therefore be good enough to take part in academic discussions in both languages. Language courses are offered by the university, should you wish to improve your language skills during the doctoral programme. Additionally, you should have a working knowledge of the languages you will need for your PhD research.
Supervisor
Your supervisor must be a faculty member of our Graduate School. The second supervisor should also be a member of our Graduate School, exceptions are only possible in very few specific cases. We recommend contacting your desired supervisor before you submit your application. The Graduate School's manager can help identify appropriate supervisors.
Interdisciplinary work
An openness to interdisciplinary work and willingness to engage with a variety of perspectives is an important requirement for our doctoral programme. Attendance at events such as the interdisciplinary colloquia, the Theory and Methodology Seminar and the Summer School are mandatory.
Frequently Asked Questions
You will find answers to the frequently asked questions regarding the admissions process in our list of FAQ.