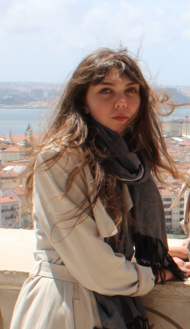 Yulia Pyankova, M.A.
PhD Candidate in History
Contact
Universität Regensburg
Graduate School for East and Southeast European Studies
Landshuter Straße 4
93047 Regensburg
Germany
+49 (0)941 / 943-5487 yulia.pyankova@geschichte.uni-regensburg.de
Doctoral Project
Performative Commemoration of Political Murders in Modern Russia: Galina Starovoytova, Anna Politkovskaya, and Boris Nemtsov
This project examines the complex terrain of Russian commemoration by exploring a) the aesthetic and symbolic meaning of sites of remembrance and monument created by different agents of memory, and b) tracing their circulation and reception in digital cultures of remembrance. Connecting memory studies, art history and cultural sociology, it unpicks this complexity to make a significant contribution to our understanding of the interconnections between memory, culture, and identity.
Research questions:
What is the relationship between material cultures of remembrance (memorials and sites) and its virtual representation?
How do these different elements interact in the construction of memory and in relation to different agents of memory?
How do they contribute to the formation of post-Soviet Russian identity?
The methodology is twofold. The selected cases will be analyzed as material objects, emphasizing their aesthetic characteristics and effects on the viewer. The research will explore how they are represented, used and received in virtual space in both pro-government and liberal contexts.
The project will help us understand why specific forms become distinguishing elements of material culture and commemoration practices of certain societies and how they mirror existing politics of memory and self-representation.
Curriculum Vitae
Yulia Pyankova studied Art History and Liberal Arts at Saint Petersburg State University, Bard College in the US and Germany (2013-17). During her study, Yulia has been working as an online tutor in English and academic writing (in Russian). She received additional qualifications in gender studies and teaching Russian as a foreign language. In addition, she is interested in creative writing and enrolled as an editorial assistant intern in one of the New York-based art magazines. Since April 2022, Yulia has been a Ph.D. student at the Graduate School of East and Southeast European Studies. Her Ph.D. thesis encompasses different research interests, including memory and trauma studies, art history, and cultural sociology.
Positions, Assignments and Membership
Member of the Study Group "Ethnographic Methods and Research Ethics"
back