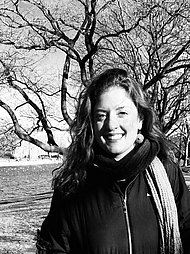 Magdalena Daller, M.A.
PhD Candidate in History
Contact
Universität Regensburg
Graduate School for East and Southeast European Studies
Landshuter Straße 4
93047 Regensburg
Germany
+49 (0)941 / 943-5327 magdalena1.daller@geschichte.uni-regensburg.de
Doctoral Project
Essen und nationale Identität in kulinarischen Stadtlandschaften. Reisen von St. Petersburg über Odessa nach Tbilissi im 19. Jahrhundert
Food holds significance beyond the fulfilment of physiological needs. Based on this assumption, this project explores the relationship between haute cuisine and sense of belonging/(collective) identity in 18th and 19th century Russia. This is done in partial comparison with France, where this type of cooking was developed.
The methodological framework of histoire croisée allows to capture the content of haute cuisine, how it affects the sense of belonging/identity, and how it is in turn affected by it inductively: voices from different social groups and times are heard, making it possible to illustrate diversity, sometimes even opposition, fluidity and changes, and to bring to light mutual influences as opposed to a merely one-sided transfer between France and Russia.
Positions, Assignments and Membership
Member of the Study Group "Representation, Narrations"
back