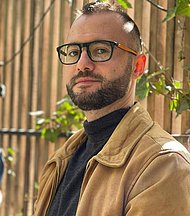 Fatos Hoxha, M.A.
PhD Candidate in History
Contact
Universität Regensburg
Graduate School for East and Southeast European Studies
Landshuter Straße 4
93047 Regensburg
Deutschland
+49 (0)941 / 943-5360 fatos.hoxha@geschichte.uni-regensburg.de
Research Project
A Transformation from below. Understanding Workers' Lives in the Trepca Industrial Complex during 1960-1980.
The Kosovo's past under the socialist system is filled with different uncertainties and contradictions, mainly linked with political situation and historical context. With this project I will explore the different natures of the workers' positions in the Kosovar society, namely, those workers employed in the Trepca mining complex. My intention is to recognize and comprehend the different unexplored agents and actors, thus bringing new knowledge to the labour history of Kosovo during Yugoslavia. Kosovar society exhibited different nuances in their labour, cultural, economic, political, and social life. The research outcome of this thesis stems from the premise that the workplace acted as a catalyst for the workers to achieve a level of political consciousness and social transformation.
Curriculum Vitae
Fatos Hoxha is a Ph.D. researcher at the Graduate School of East and Southeast European Studies in Regensburg since April 2023. Fatos holds a Master's Degree in Global Political Economy from University of Kassel, and a Bachelor's Degree in Economic Sciences from University of Prishtina.
back