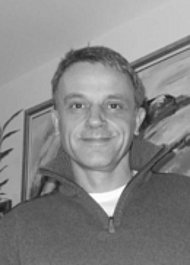 Prof. Dr. Zoran Milutinović
Honorary Research Associate
Visiting Fellow 2017
Contact
Profile
From 16 October to 15 December 2017 Professor Zoran Milutinović is Visiting Research Fellow at the Graduate School in Regensburg. He is Professor of South Slav Literature and Modern Literary Theory at the UCL School of Slavonic and East European Studies. Earlier he was teaching at the University of Belgrade and Research Fellow at the University of Nottingham, the Wesleyan University and the University of Wisconsin-Madison. His recent publications have examined the works of Ivo Andric and Mesa Selimovic, the construction of 'Europe' in Serbian culture, the notion of common Yugoslav culture, Socialist Realism in Serbian literature and the impact of geopolitical imagination and popular cultural geography on representations of 'small literatures'.
Fellowship
Visiting Fellow at the Graduate School in Regensburg, October – December 2017
Publications (selected)
Monographs
Getting Over Europe. The Construction of Europe in Serbian Culture. Amsterdam / New York 2011.
What is the 'West'? Nationalism, Cosmopolitanism, and the 'West' in Early 20th-Century Serbian Culture. Pittsburgh 2010.
Susret na trecem mestu. Ogledi iz teorije i interpretacije. Belgrade 2006.
back