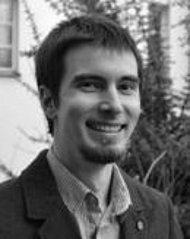 Vlad Pașca
Visiting Fellow 2015
Contact
Profile
Vlad Pașca is a B.A. (2009) and a M.A. (2011) in History at the University of Bucharest and currently he is pursuing his Ph.D. studies in History at the same University. As a junior researcher at the Centre for Administrative, Cultural and Economic Studies (University of Bucharest) he has been taking part since 2012 in a project regarding the quantitative history of higher education in Romania during communism. Since August 2014 he is a recipient of an annual scholarship offered by the Romanian Academy. His main areas of research include the political sociology of communist systems, the economic history of East-Central Europe, and the history of education and labor under authoritarian regimes.
Research Project
The Five-Year Plan 1971-1975 in Socialist Romania. Decision-Making Between Technocratic Trends and Political Imperatives
This monograph deals with a very important phase in the history of Romania during communism, namely the transition from a so-called "thaw" period to the reestablishment of a personal dictatorship with Stalinist and nationalist features (the regime of Nicolae Ceaușescu, secretary general of the Romanian Communist Party). During the first ten years of Nicolae Ceaușescu's rule (1965-1974) the political shift inside the party (from a collective rule to a growing concentration of power) had an inherent correspondent in macroeconomic policy-making. While failing to undergo a comprehensive reform, the economic system didn't set itself apart from the classical archetype described by János Kornai (1992) and economic decision-making belonged to the party nomenclature in most of the cases. However, power relations and decision-making were subject to multiple transformations within party and state leadership, and this dynamic process deeply affected the economy, as well as the entire society. Apart from being a case study for the theory of policy making in a socialist system and the functioning of command economies, this particular five-year plan is highly emblematic for Nicolae Ceaușescu's portrait as a single-minded economic policy-maker and his biography. By setting up a comparative economic and sociological approach, I am using well established historical methods (biography and prosopography, critical discourse analysis, causal mechanisms flowcharts, network and statistical analysis). Based on an extensive archival research, the thesis will be highly innovative for the Romanian historiography of communism and will contribute with new knowledge to the comparative and transnational history of socialist systems in East-Central Europe.
Fellowship
Visiting Fellow at the Graduate School in Regensburg, March 2015
back