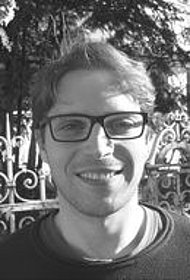 Thomas Rohringer
Visiting Fellow 2019
Contact
Profile
Thomas Rohringer has been a PhD student at the Technische Universität Berlin and the Max Planck Institute for Human Development as part of the International Max Planck Research School "Moral Economies of Modern Societies" since 2013. Currently, he is Junior Fellow at the International Research Center for Cultural Studies at the University of Art and Design Linz in Vienna.
He studied history at the University of Vienna from 2007 to 2013. In his diploma thesis he dealt with the construction of masculinity in the Austrian war victims organizations of the interwar period on the basis of an analysis of their publications. From 2011 to 2013, he worked as research assistant for the FWF-funded research project "Beyond the Trenches. War Memories of German-speaking Soldiers of the Austro-Hungarian Army on the Eastern Front of the First World War" under the project leadership of Wolfram Dornik.
As visiting scholar of the Graduate School, he is working on the project "The Moral Economics of Citizenship in World War I. The Reintegration of War Victims in the Habsburg Monarchy".
Fellowship
Visiting Fellow of the LMU Munich, January - March 2019
back