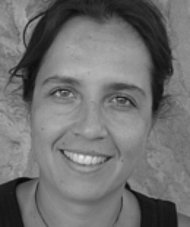 Dr. Maria Zarifi
Visiting Fellow 2015
Contact
Profile
From October 1, 2015 Dr. Maria Zarifi has been working as German Academic Exchange Service (DAAD) Guest Lecturer at the Historical Institute of the University of Regensburg. The Lecturer of History and Philosophy of Science was invited by Rainer Liedtke, member of the Graduate School for East and Southeast European Studies. Zarifi is member of the research network "Social Welfare and Health Care in Eastern and Southeastern Europe during the Long Twentieth Century" which is financed by the German Research Foundation (DFG) and located at the University of Regensburg. During her stay Dr. Zarifi is going to teach two classes on modern Greek history and to organize a colloquium.
Maria Zarifi is a Lecturer of History and Philosophy of Science at the Hellenic Open University since 2006. She has also worked for the University of Thessaly (2008–2011), the University of Athens (2010), the National Observatory of Athens (1999) and the Academy of Sciences in Athens (2006). In 2011 Dr. Zarifi was guest fellow at the Institute for Advanced studies (FRIAS) in Freiburg and in 2014-2015 a fellow at the Heidelberg Centre for Transcultural Studies (HCTS). Furthermore, she was Visiting Fellow at the Institute for East and Southeast European Studies in 2012.
She studied Philosophy and Pedagogy at the Aristotle University of Thessaloniki (Greece) and holds an MA in History and Philosophy of Science and Technology from the University of Athens and the National Technical University of Athens as well as a PhD (2005) in History and Civilization from the European University Institute in Florence, Italy. Her research interests are focused on natural sciences and cultural policy, science and imperialism, science and nationalism, science and modernity. Her past work has examined the scientific relations between Greece and Germany in the period of National Socialism from a cultural and political perspective.
Fellowship
Visiting Fellow at the Graduate School in Regensburg, October 2015 - September 2016
Publications (selected)
Journal Articles and Book Chapters
Modernizing Through Medicine: Knowledge Transfer, State-Building, and the Role of Athens University during the 19th Century, in: Mainstream and Dissident Scientific Networks between the Balkans and Germany, Special Issue edited by Sevasti Trubeta, Zeitschrift für Balkanologie, 50 (2014), 1.
back