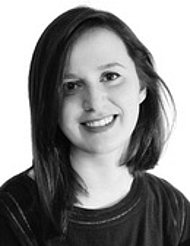 Drivalda Delia, M.A.
PhD Candidate in Social Anthropology
Contact
Universität Regensburg
Graduate School for East and Southeast European Studies
Landshuter Straße 4
93047 Regensburg
Germany
+49 (0)941 / 943 - 5360 drivalda.delia@geschichte.uni-regensburg.de
Doctoral Project
National Resistance as a Vehicle for Gender Empowerment – Reshaping the Public Sphere during and after the Kosovo Crisis (1981 -1999)

This project looks at a short and recent period in Kosovar history, significant in terms of national mobilisation and shifts in gender roles. It concentrates on women's engagement in the civil and armed resistance movements during the period 1981 to 1999. The central question of the thesis is "How has gender been (re)constructed within the national resistance movements in Kosovo and what impact has women's active participation during this time had on the ongoing post-conflict nation and state-building processes?" The methodological framework consists of oral history interviews, used to collect the narratives of contemporary witnesses, and semi-structured expert interviews, which will help to contextualise the collected narratives. The study hopes to bridge a gap in the research landscape of contemporary Kosovar society by engaging critically with western theories of nationalism and gender in a post-colonial sensitive research setting.
Curriculum Vitae
Drivalda Delia is currently a Ph.D. student at the Graduate School of East and Southeast European Studies in Regensburg. She is also a fellow of the ZEIT-Stiftung Ebelin und Gerd Bucerius Program "Trajectories of Change – Ph.D. Scholarships in Humanities and Social Sciences." Drivalda holds a Master's Degree in East European Studies from Ludwig-Maximilians- University Munich (LMU) and a Bachelor Degree in International Relations from the London School of Economics (LSE).
Positions, Assignments and Memberships
Publications (selected)
2018
"Tracing Silenced Participation of Women in Nation and State-building Processes in Kosovo" (Jahrestagung der Graduiertenschule für Ost- und Südosteuropastudien "Studying East and Southeast Europe as Area Studies: Paradigms - Themes - Methods for the 21st Century", München, 25.-27.10.2018)
back