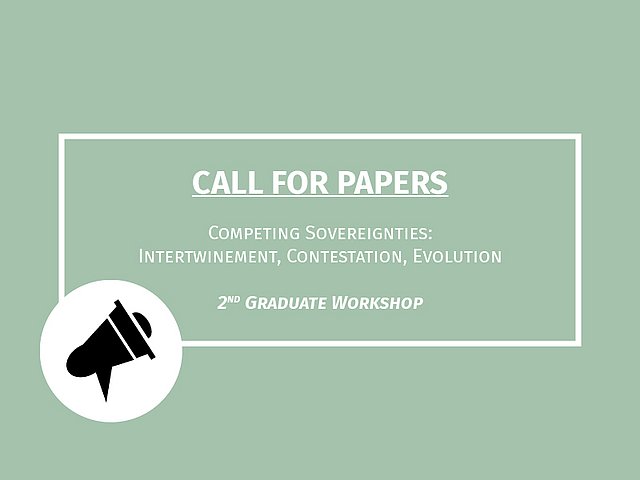 Call for Papers
2nd Graduate Workshop of the GS OSES - Competing Sovereignties: Intertwinement, Contestation, Evolution
16 August 2021
This Graduate Workshop looks to rethink the concept of sovereignty within, between, and among states by engaging in a dialogue between multidisciplinary scholars within area studies. Through diverse approaches, we will examine state sovereignty in the contexts of environmental and climate challenges, political unions, independence movements, nation-building narratives, multi-national military alliances, international organisations and multinational corporations in the 20th and 21st centuries.
For further information please click here.
We accept paper proposals of max. 300 words and a CV until September 19th 2021.
Contact: gsoses.conference@ur.de
back