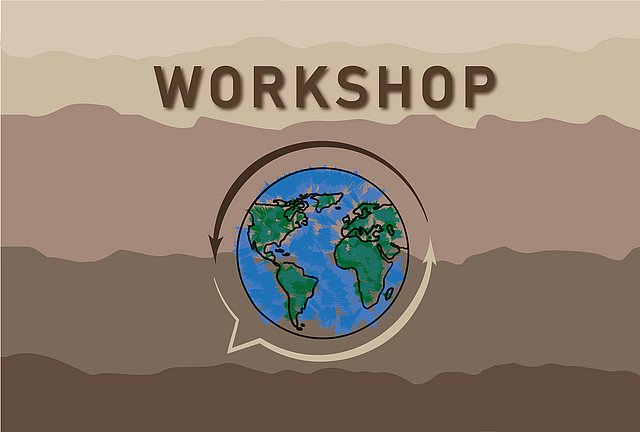 Cultures and Politics of Translation in Postcolonial and Postsocialist Contexts
Anne Brüske (CITAS)
Beginning:

Wednesday, 20 July 2022 10:00

End:

Thursday, 21 July 2022 16:00
Information:
This workshop aims to introduce the Master and PhD students to the significance of cultures and politics of translation in postcolonial and postsocialist contexts and in research projects investigating those contexts. Exploring different concepts of interlingual, intercultural, and interdisciplinary of translation, we will focus on the role practices of cultural, linguistic, and academic translation as well as the absence, refusal, or impossibility of translation play within complex asymmetric power relations.
Key questions are:
Which kind of everyday processes and products of (inter)cultural and (inter)lingual translation can we observe in postcolonial and postsocialist societies? How can we describe these (non)translations as processes of knowledge transfer? How are they related to perceived and underlying cultural, social, and political hegemonies?
To which extent can we translate theoretical and cultural concepts from one regional or cultural context, such as the Caribbean, to another, e.g., Eastern Europe? To which extent are they translatable from one disciplinary context to another?
How do contexts of practices and concepts translation as well as our cultural and academic assumptions on translation and un/translatability shape our research designs and interpretations? What type of politics of translation can we adopt in our research to make transparent or compensate imbalances of power?
Going beyond theory, the workshop is interested in looking into different aspects of cultures and politics of translations both at the level of cultural practices and theory. Moreover, it aims at developing methodological approaches in accordance with your primary research material (e.g., fictional and non-fictional texts, media, interviews) and with the (trans)areal contexts you study.
Thusly, it consists of three parts: the critical discussion of theoretical texts on concepts, cultures, and politics of translation, the discussion of case studies from different contexts (Americas and Eastern Europe), and the discussion of challenges of translation within your own research project(s).
Requirements:
Brief outline of master thesis, dissertation, or publication project (1 page max.)
Reflection on challenges of translation in your PhD or master project (if applies, 1/2 page). Both texts are to be handed in before 12 June.
Thorough reading of the basic texts available on the GRIPS platform.
Kooperation:
Leibniz-WissenschaftsCampus, Center for International and Transnational Area Studies Regensburg (CITAS)
Ort:
Universität Regensburg, Sammelgebäude, Raum 214
back