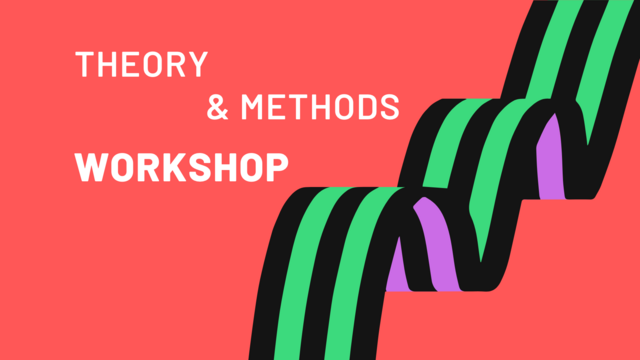 Introduction into Interdisciplinary Memory Studies
Volha Bartash (GS OSES)
Beginning:

Wednesday, 11 January 2023 10:00

End:

Thursday, 12 January 2023 15:00
From 11 to 13 January 2023 our Postdoctoral researcher, Volha Bartash, is offering the workshop "Introduction to Interdisciplinary Memory Studies" for Doctoral researchers and advanced MA students .
Abstract:
Over the last few decades, there has been a boom of scholarship in interdisciplinary memory studies. Hundreds, if not thousands of works, have focused on the memory of individuals, nations, cultures and groups. Most recently, transnational memory studies are gaining momentum.
How do you operate in such an expanding field of scholarship and identify the approach that is right for you? This two-day workshop caters for doctoral researchers and advanced MA students who are working on a project in memory studies (or a related field) and/or are considering to pursue research in memory studies in the future.
The workshop includes theoretical and practical parts. On the first day, you will be introduced to the recent theoretical and methodological debates in interdisciplinary memory studies and learn about the concept of entangled memory. We will further identify the entanglements between autobiographical and collective memory by listening to the oral histories of child survivors of the Holocaust and World War II. Based on these accounts, we will discuss the mechanisms of transmission of memory and trauma.
On the second day, we will focus on the embodiments and representations of memory. How does memory work and what forms does it take? How do the memories of individuals and groups find expression in ritual and stone? Furthermore, can memory shape a social action? We will address these questions by "reading" several sites of memory and analyzing the work of memory in protest movements.
As a workshop participant you would be welcome to bring the insights and dilemmas from your own research to the table.
Responsible:
Volha Bartash, Postdoctoral researcher at GS OSESUR
To register for this workshop, please send several paragraphs about yourself and your research to volha.bartash@geschichte.uni-regensburg.de by 22 December 2022.
Venue:
GS OSESUR, Landshuter Str. 4, 93047 Regensburg, room 017
back