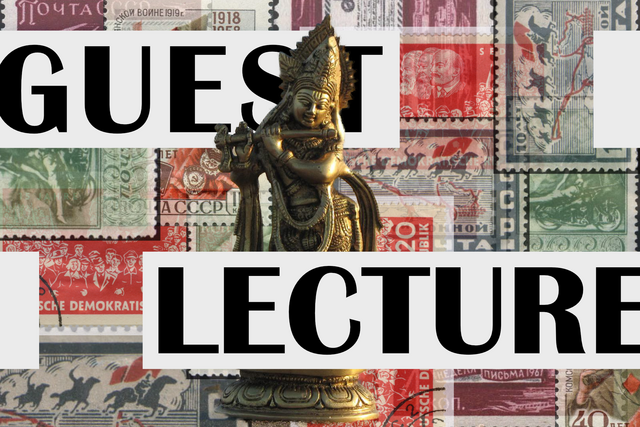 Let Communism Live Forever: Nostalgia and the Soviet Hare Krishnas
Joseph Kellner (Georgia)
Beginning:

Wednesday, 27 July 2022 18:00
Am 27. Juli 2022 heißt der Leibniz-WissenschaftsCampus (LWC) in Kooperation mit der GS OSESUR und dem IOS Regensburg Joseph Kellner willkommen. Er wird einen Gastvortrag zum Thema "Let Communism Live Forever: Nostalgia and the Soviet Hare Krishnas" halten. Der Vortrag findet in englischer Sprache statt.
Abstract:
Joseph Kellner's forthcoming book is a cultural history of the Soviet collapse, focused on the eclectic and highly visible milieu of spiritual seekers that color popular memory of the era. While in Regensburg as an IOS fellow, he is researching the Hare Krishna movement, which rapidly became a dynamic and ubiquitous presence in late-Soviet and post-Soviet urban life and which, despite outward appearances, spoke to the quintessential sentiment of the post-Soviet transition. That sentiment is nostalgia: in doctrine and practice, the Hare Krishnas seek to reconstruct an untainted and primordial golden age, which they locate in the Sanskrit epics of ancient India. His talk will discuss the curious Soviet origins of the movement, examine the role of nostalgia in their outsized success in the early 1990s, and suggest a surprising affinity between Krishna Consciousness (as they term their faith) and the wider culture of the early Russian Federation.
Joseph Keller:
Joseph Kellner teaches Russian and Soviet history at the University of Georgia, and was previously a lecturer in Russian and global history at the University of California, Berkeley.
Ort:
Altes Finanzamt, Landshuter Str. 4, 93047 Regensburg
Raum 017
Kooperation:
Leibniz-WissenschaftsCampus
IOS Regensburg
back