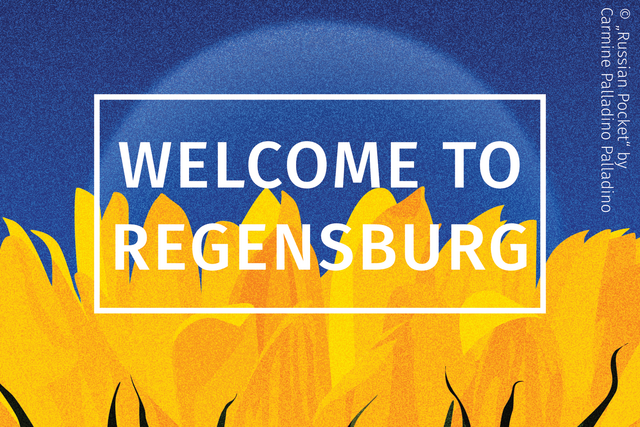 Welcoming our Ukrainian Fellows
In May Dr. Ilona Lechner, Dr. Halyna Khomenko and Anna Ivanova will be joining the GS OSES (UR).
16 May 2022
The GS OSESUR is pleased to welcome three researchers from Ukraine as part of our scholarship programme "Emergency Program for Ukrainian PhD Students and Early Career Researchers at the University Regensburg" in cooperation with the IOS Regensburg.
Joining us as fellows in May will be Dr. Ilona Lechner (German Studies & Linguistics, Berehowe) who studies Cognitive and Intercultural Linguistics as well as Multilingualism, Dr. Halyna Khomenko (Philology, Charkiw) whose topic is "(Un)possible thanatology: death in Mykola Khvylevy and writers of his circle" and Anna Ivanova (Sociology & Polical Science, Charkiw) who is working on her PhD on the "Discourse of Neocolonialism as an Instrument for (Re)Production of the Global Order".
Our fellows will be based at the Graduate School in room 216 on the second floor of Altes Finanzamt, Landshuter Str. 4 and will be staying in Regensburg until September 2022.
We look forward to working together with our new fellows and hope to provide a pleasant stay for them!
back