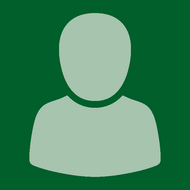 Lena-Marie Franke, M.A.
PhD Candidate in Slavic Studies
Contact
Universität Regensburg
Graduate School for East and Southeast European Studies
Landshuter Straße 4
93047 Regensburg
Germany
+49 (0)941 / 943-5487 lena-marie1.franke@sprachlit.uni-regensburg.de
Doctoral Project
Early narratives of the Shoah in Czech literature
The project analyzes the literature about the Shoah written by Jewish survivors in the early postwar period. This early phase of Shoah literature is characterized by relatively high number of publications, most of which did not have long-term success. For this analysis, both factual and nonfactual texts written and published in the Czech language between 1945 and 1949 as well as their reception are considered. This project will investigate, which specific ways of writing and narrating about what later has been called the "Holocaust" or "Shoah" were developed in the immediate aftermath, what knowledge and which representations of the historic events circulated, and which contesting narratives were spread. The project aims to show how narratives of the Shoah were created and negotiated by contemporaries in order to understand their transformation in changing social contexts.
Curriculum Vitae
Lena Franke studied European Studies (BA) and Slavic Studies (MA) at the universities of Passau, Tübingen and Regensburg and spent semesters abroad in Kazan, Riga and Prague. In 2020 she worked as a research assistant for the project "Grenze/n in nationalen und transnationalen Erinnerungskulturen zwischen Tschechien und Bayern" at Bohemicum, Center for Czech Studies, University of Regensburg. During her Ph.D., research stays in Prague were supported by the Bavarian-Czech Academic Agency and by a Josef Dobrovský Fellowship at the Institute for Czech literature at the Czech Academy of Sciences. Since April 2021 she is a scholarship holder at the Graduate School for East and Southeast European Studies in Regensburg.
Positions, Assignments and Memberships
back