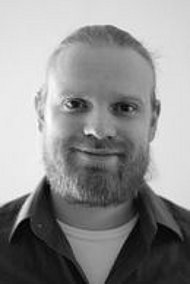 Frederik Lange, M.A.
PhD Candidate in Southeast European History
Contact
Universität Regensburg
Graduiertenschule für Ost- und Südosteuropastudien
Landshuter Straße 4
93047 Regensburg
Germany
+49 (0)941 / 943 - 5360 frederik.lange@geschichte.uni-regensburg.de
Doctoral Project
Der Fluss unter der Brücke. Die Drina als ambivalenter Erinnerungsort
The River Under the Bridge. The Drina as an Ambivalent Place of Remembrance

In the dissertation project the Bosnian-Serbian border river Drina is explored. It focusses on the different categorizations put on the river from 1878–2014. The aim is to show how the different patterns of interpretation were created, and by whom; which political purposes were behind this and – last but not least – how the representations of these interpretations look like. The Drina is mainly constructed in three categories: the river as a border, as a connecting element or a bridge and a site of violence. The project is bisected, on the one hand it is shown how these patterns were created in the history of events, on the other hand there is the portrayal of the representations, with approaches from the cultural memory studies. It is shown how these patterns were (de- and re-) constructed, how they face or replace each other, how the contest of representation looked and looks like; and by this, the aim is to demythologize some of the common myths on the Drina river.
Curriculum Vitae
Frederik Lange studied history, art history, and Southeast European Studies in Göttingen and Jena. In 2015, he completed his Master degree in history at the Georg-August University of Göttingen with a thesis on World War II in (post-) Yugoslavian history textbooks. From 2016-2017, he worked as an editorial assistant for the Southeast Research at the Leibniz-Institute for East and Southeast European Research (IOS) in Regensberg and as a research assistant at the Regensburg office of the Graduate School for East and Southeast European Studies. In 2017, he also worked as an assistant for the project "Corridors for Dialogue through Cooperation – Research and Dialogue Project" of the junior research group "Frozen and Unfrozen Conflicts" at the IOS. Since November 2017, he is a scholarship holder of the Graduate School for East and Southeast European Studies in Regensburg.
Positions, Assignments and Memberships
Presentations (selected)
2019
"Border – Bridge – Grave. The Creation and Representation of Ambivalent Patterns Categorizing the Drina River (Doctoral Workshop: History of Southeastern Europe, 19th-21st Century, Zagreb, 13.04.2019).
2018
"Grenze oder Brücke? Die Drina in neuzeitlichen südslawischen Ordnungsvorstellungen" (IX. Dr. Fritz-Exner-Kolloquium für Südosteuropaforschung: "Europa und der Balkan – Ordnungsvorstellungen und Ordnungserfahrungen in Geschichte und Gegenwart", Frankfurt an der Oder, 09.11.2018).
"The River under the Bridge. The Drina as an ambivalent site of memory / Rijeka ispod ćuprije. Drina kao ambivalentno mjesto sjećanja" (History Fest Sarajevo, Sarajevo, 01.06.2018).
back